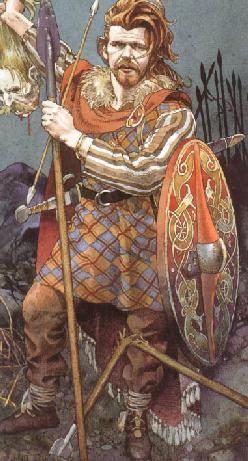 Sacred Celtic Texts in E-Book Form
Druid Gwdihw (pronounced Goo-dee-who and means Dark Owl) has kindly sent us the following free eBooks.
Myths and Myth-Makers: Old Tales and Superstitions Interpreted by Comparative Mythology by John Fiske, published 1872 (Medium, 7 Chapters, 475 KB)
Lady Augusta Gregory's famous work, Of Gods and Fighting Men, The Story of the Tuatha De Danaan and of the Fianna of Ireland (Large, 864 KB)
The Golden Bough, A Study in Magic & Religion by James George Frazer, one of the most famous works in all of esoterica, published 1922. (Large, 67 Chapters, 978 KB)
The Book of Leinster, an incredible telling of the story of Genesis including Lucifer thru completely Celtic eyes. Learn what your middle ages ancestors believed about the "New Religion from Rome."  (Small, 147 KB)
VIEW WITHOUT DOWNLOADING, Website Versions, complete, view instantly
Of Gods & Fighting Men
And don't miss Luminarium's Celtic Section – a trove of Celtic Lit, folklore and sacred texts.
Back to Celtic Study Hall | Top
Northern Way Study Halls  | Veli Celtic Study Hall | Top | Site Map

Credits:
Page Design & Misc. Graphics~ Caileadair
Created: 5/10/07